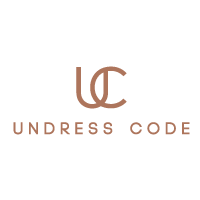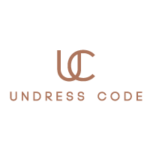 Strona WWW Undress Code
Undress Code is a fast-growing premium Polish brand. We started 5 years ago and already work with department stores such as Galeries Lafayette, Printemps, Jelmoli, online platforms such as Zalando as well as lingerie boutiques and concept stores all over the world in more than 30 countries.
What Vogue says about us:
"This young brand has succeeded in making its mark with a range of innovative, chic and very modern intimates. Triangle bras, peekaboo briefs and underwear-as-outerwear bodysuits feature a combination of graphic contrasts and sensual simplicity. Unexpected materials, such as velvet and wonderfully soft Alcantara suede, underline the modernity of garment construction. Undress Code offers an elegant blend of fashion and design, with comfort taking full advantage of minimalism. Tops and kimonos round off a range of striking outerwear, sold on an international scale from London to Tokyo, as well as Paris, Vienna and Shanghai."
Influencer & PR Coordinator
location: Warsaw or Remotely
What will you do:
Maintain and deepen existing brand ambassador relationships taking strategic, data-driven, and holistic view of influencer marketing encompassing nano, micro, macro influencers, content creators, and VIPs.
Establish strong relationships and build connections across all targeted media in print, online, broadcast and trade. Be proactive in identifying new talent that align with our brand and business goals.
Assist in the management of the Global influencer selection process and ensure that selected influencers are a positive representation of the Undress Code brand, mission and values.
Assist with the scouting and recruiting of new ambassadors.
Assist with and manage the ideation and execution of product launches, campaigns and other brand initiatives with ambassadors.
Brainstorm and develop disruptive PR stories, creative mailers and events that align with business objectives, product launches and brand campaigns.
Identify key event opportunities for dressing.
Build and maintain relationships with key celebrities & talent agency stylists.
Influencer Brief Creation – devise content briefs and own influencer campaigns so guidelines are clearly communicated and understood by all parties.
Be a prominent representative for the brand during PR-related activities.
Assist with the ideation, planning and execution of all ambassador events and initiatives, including photo and video shoots.
Drive, track and report on influencer and celebrity social and editorial coverage.
Measure ROI and impressions across initiatives in order to gauge success and inform future initiatives. Effectively use data to improve our efforts.
Due to the global nature of our brand, you'll have to have a flexible approach to our working hour times
You will be an ideal candidate if:
You have background in social media, influencer marketing or PR activities but it's not a must
Experience communicating clearly and effectively via email, phone and social media
Excellent writing and editing skills in both Polish and English
Have strong existing relationships with top tier celebrities/VIP, stylist and fashion editors
Experience with reporting on influencer marketing campaigns and related efforts
Additional language (German, French, Italian, Chinese) will be a plus
Experience representing a brand, communicating values and value propositions
Highly organized with strong attention to detail
Love all about fashion and styling
Love of social media and an in-depth knowledge and understanding of Social Media platforms
Values & Behaviours
We know that the right people are our most valuable asset. We strive to hire excellent people to nurture and develop within our business to grow with us for the long run. We hire, invest and promote people that demonstrate our values through their daily behaviours.
You generate positive energy and energise others.
You are a problem solver, are always solution orientated with a can do attitude.
You're a grafter – no task is too big or small for you, you'll get stuck in whatever you need to.
You drive your projects forward with intensity and are committed to driving-results collaboratively, we bring ideas to life in weeks rather than months.
You get, give and encourage candid feedback so we can get better at what we do.
You interact with mutual respect, cooperative, caring and helpful behaviour.
You don't live in a world of good enough – you live in a world where we can do better and expect excellence from yourself and your teammates every day
What's in it for you
Regular team socials

Opportunity to work partially remotely

Generous staff discount on all Undress Code product
Dedicated days to furthering skills and personal development
Work as a part of a unique and rapidly growing team
Opportunity to make your mark in a globally known and expanding company
Send your CV to kacper@undress-code.com with the title 'Influencer & PR Coordinator' and join us!