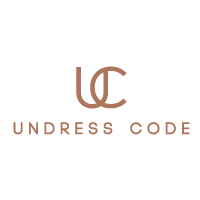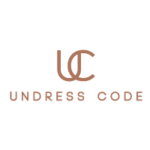 Strona WWW Undress Code
Undress Code is a fast-growing premium Polish brand. We started 5 years ago and already work with department stores such as Galeries Lafayette, Printemps, Jelmoli, online platforms such as Zalando as well as 50+ boutiques and concept stores all over the world in more than 30 countries.
What Vogue says about us: "This young brand has succeeded in making its mark with a range of innovative, chic and very modern intimates. Triangle bras, peekaboo briefs and underwear-as-outerwear bodysuits feature a combination of graphic contrasts and sensual simplicity. Unexpected materials, such as velvet and wonderfully soft Alcantara suede, underline the modernity of garment construction. Undress Code offers an elegant blend of fashion and design, with comfort taking full advantage of minimalism. Tops and kimonos round off a range of striking outerwear, sold on an international scale from London to Tokyo, as well as Paris, Vienna and Shanghai."
CUSTOMER HAPPINESS TEAM
location: Warsaw
Support driving sales by offering world-class client care – building friendships with our clients along the way.
Provide exceptional client service via email, phone, WhatsApp, live chat and social media DMs.
Coordinate with our warehouse on any customer issues and shipments

Liaise with the Production Team regarding any enquiry related to pre-orders and 

restocks of specific products

Understand the problems and needs of customers and provide a relevant and 

personalized response until complete resolution.

Represent the brand through impeccable written and oral expression, an appropriate 

tone and an empathetic attitude.

Provide after-sales services and assisting customers with returns, exchanges.
Bring ideas for continuous improvement to increase customer satisfaction.

Implement efficient procedures and ensure consistency in the communication flow and 

customer service activities.

Be an ambassador for the brand, being a face of the brand to clients.
Report and fix any technical issue that customers flag regarding our website.

Perform daily QA of the website to ensure accuracy and functionality, identifying and 

correcting errors to ensure seamless customer experience.
You will be an ideal candidate if:
You love helping people
You love talking to peopl
You're highly organized with strong attention to detail
You want to learn
You speak fluent English – this is a must
Additional language (German, French, Italian, Chinese) will be a plus
Experience with customer-facing role is a big plus
Values & Behaviours
We know that the right people are our most valuable asset. We strive to hire excellent people to nurture and develop within our business to grow with us for the long run. We hire, invest and promote people that demonstrate our values through their daily behaviours.
You generate positive energy and energise others.
You are a problem solver, are always solution orientated with a can do attitude.

You're a grafter – no task is too big or small for you, you'll get stuck in whatever you need 

to.

You drive your projects forward with intensity and are committed to driving-results 

collaboratively, we bring ideas to life in weeks rather than months.

You get, give and encourage candid feedback so we can get better at what we do.
You interact with mutual respect, cooperative, caring and helpful behaviour.

You don't live in a world of good enough – you live in a world where we can do better and 

expect excellence from yourself and your teammates every day