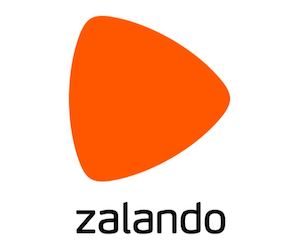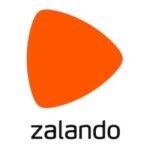 Strona WWW Zalando
As SENIOR SALES MANAGER POLAND (w/m/d) you will develop and expand our Connected Retail business. You will take responsibility for acquiring new customers and ensure that you achieve the goals necessary for the success of the business model.
WHERE YOUR EXPERTISE IS NEEDED 
STRATEGY: Shape and expand our Connected Retail business by acquiring partners for Omnichannel cooperation in Poland. You identify innovative approaches to attract new clients, at best you bring your own network of brands or retailers
OWNERSHIP AND AUTONOMY: Build up your sales pipeline, approach small to large retailers and brands and arouse their enthusiasm by convincing them of our business model and their potential in it, develop a rollout plan for the cooperation together with them and sign the contract.
RESPONSIBILITY: Collaborate closely with the country manager for Poland and the team in the Berlin headquarters. Help us to achieve our goals and make Connected Retail even more successful
KNOW-HOW: Understand and coordinate the needs of internal and external stakeholders and help to improve processes and interfaces through your reflected feedback
WHAT WE'RE LOOKING FOR
4+ years of professional experience in the industry is required. Experience in stationary retail, in dealing with B2B customers and/ or with SaaS (Software as a Service) is a big plus
Customer acquisition and the conversion of a new prospect into a qualified lead will inspire you. Furthermore, you should show great passion for the position, together with stamina and resilience in your daily work
Strong communication and negotiation skills should be a matter of course for you as well as your passion for sales. You speak fluent Polish and business fluent English, Italian and French is a big plus
Our team is important to us, so you should not only be able to work independently, but also be a good team player
You like to question the status quo and have an interest in technology. You are enthusiastic about developing a company and implementing new creative ideas to increase turnover and expand your network
 PERKS AT WORK
A workplace run on trust, empowerment and feedback; positive, inspiring working atmosphere.
Mentoring and personal development opportunities and an international team of experts.
Competitive salary, great IT equipment, flexible working times, diverse sports and health offerings.
Relocation assistance for internationals, PME family service and parent & child rooms* (*available in select locations).
ABOUT CONNECTED RETAIL
The digitization of retailers' stores and their integration with Zalando is a further step towards the best possible shopping experience for our customers. With a larger network, we can improve the availability of products and sizes in the Zalando fashion store and local stores in the future. In the long run, Zalando customers can benefit from this approach, such as location-based delivery or same-day delivery. Currently, partners can become part of Zalando Connected Retail by digitizing their inventory from local stores and processing orders via Zalando's platform