KIEROWNIK SKLEPU / STORE MANAGER – WESTFIELD MOKOTÓW
Stanowiska kierownicze
k1 USD / Rok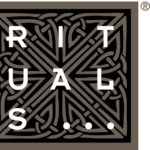 Strona WWW Rituals
Your body. Your soul. Your Rituals.
Rituals is looking for
STORE MANAGER / KIEROWNIK SKLEPU
 Location: Warszawa, Westfield Mokotów
PURPOSE OF THE ROLE
For our store in Warsaw we are looking for the best-in-class shop manager that help us to spread the loved and wonderful Rituals customer experience.
To ensure that each and every customer gets the red-carpet treatment and experiences our enticing brand to the fullest. You reach those ambitions by becoming the ultimate 'leader by example'. You walk the shop-performance talk. You empower your team to achieve customer excellence. You drive their growth. And you create an atmosphere where commercial successes are celebrated as a team.
YOUR ACCOUNTABILITIES
·       You strive to outperform sales and customer experience targets.
·       You inspire and engage your colleagues by becoming their favorite role model.
·       You ensure the operation runs smoothly, efficiently and in line with Rituals' DNA.
·       You optimize productivity levels and are responsible for shop staffing.
·       You report to the Area Manager and liaise with HR and retail coordination departments.
As Shop Manager you inject a healthy dose of customer-obsession into your team of retail professionals. How can the team take the customer experience to the next level? And the ones after that? Which actions and ways of working allow the team to meet or exceed commercial ambitions? In tandem with the Area Manager, to whom you report, you devise ways to drive sales, boost KPI results and amplify brand awareness. You lead by (strong) example and install a (strong) sense of co-ownership into the team. Make successes shared champagne-moments and utilize failures as learning experiences that inspire the team to continuously grow and improve.
Speaking of continuous improvement: it's up to you to create a stimulating learning environment where constructive feedback is the norm. Among colleagues, but also where you are concerned. You translate targets into challenging but achievable objectives and encourage team members to turn 'selling' into an uplifting ritual. In short, you coach, inspire and empower the team whenever and wherever you can. Team sessions? You organize them. One-on-one talks to foster trust and develop personal connections? In addition, you spread the Rituals' gospel and make sure our principles (e.g. styling guidelines) and ways of working (e.g. shop rituals and selling ceremony) are understood, loved and followed. You are also responsible for the quality of your location's back-end administrative processes (sorry, but we can't live without them), stock management and staffing.
REQUIREMENTS
·       A vocational background, enhanced with 3+ years of team leadership experience.
·       At least some of that experience relates to coaching retail, sales and/or hospitality teams.
·       If social media hadn't existed yet, you'd invent them. That's how much you love sharing!
·       You have great customer service and sales skills, plus the ability to inspire these skills in others.
·       You are results-driven (targets are your friend), have a keen eye for detail (no loose bottle cap or empty sample product escapes you) and are a masterful organizer.
·       You have proven decision-making and problem-solving skills.
·       Most importantly: you are the type of people manager that colleagues get excited about; hard working, inspiring, engaging and emphatic.
WHAT DO WE HAVE TO OFFER?
Rituals offers a varied role (full-time) within a young team with enthusiastic colleagues. The salary offered is in line with market conditions and you will be given the opportunity to make the fullest use of your talents. The organization offers you an ambitious and pleasant international working environment.
OUR RITUALS
"We're not here to sell you beauty; we are here to make you feel good." Raymond Cloosterman, CEO Rituals.
Our ambition is to grow sustainably and become the number one global luxury brand in cosmetics. And for that we need passionate, energetic, ambitious, and driven people to help us achieve our goals. This might feel like a paradox, but within our company meaningfulness and performance complement each other like yin and yang. The opening of the very first store on Amsterdam's Kalverstraat in 2000 was followed by openings in vibrant cities such as London, Madrid, Antwerp, Paris, Lisbon, Berlin, Stockholm, Dubai and New York. We have over 1000 stores, more than 2150 shop-in-shops and 4 City Spas in 29 countries worldwide. We have seen rapid expansion in duty free, airline, cruise liners & ferries, as well as hotels. We also have Duty Free stores on more than 140 luxury cruise liners, some major airports worldwide and 10 different airlines.
INTERESTED?
Qualifications are very important to us when selecting the right candidate. If you are interested in this position and your profile matches the profile we are seeking, we're looking forward to your online application in English.
Aby ubiegać się o tę pracę, odwiedź stronę smrtr.io.