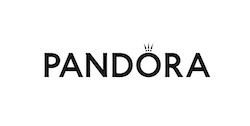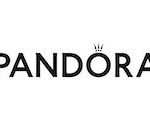 Strona WWW Pandora
PANDORA
is a global jewelry brand founded in Denmark in 1982, employing over 28 000 people worldwide.
Our jewelry is sold in more than 100 countries through 7,500 points of sale.
We are currently looking for a canditate for the position of:
E-Commerce Manager Eastern Europe
Location: Warszawa
As an E-Commerce Manager you will be defining, implementing and executing the e-Commerce and digital strategy within Eastern European cluster, that is in line with the global digital strategy.
Main responsibilities:
Responsible for the end-to-end e-Commerce channel with constant tracking and delivery of revenue KPI and media expenditures efficiency (ROI).
Responsible for delivering on the online sales objectives.
Manage digital marketing plan and calendar ensuring communications and campaigns support overall sales and marketing objectives.
Coordinate closely with digital media agencies to plan online media schedule ensuring media opportunities are relevant to the target market and objectives.
Responsible for introducing new digital marketing communication channels and strong online presence.
Ensure new solutions driving conversion rate and traffic to online store.
Cooperate closely with EMEA e-Commerce team in Copenhagen as well as EE cluster teams in Warsaw.
Supervise daily activities of e-Commerce team (3 specialists).
Responsible for e-Commerce department budget and P&L.
Requirements:
Minimum 4 years of relevant online / digital marketing work experience.
Demonstrated experience in managing and developing an e-store is a must.
Proven track record in meeting sales targets.
Extensive knowledge of the online stores mechanisms and e-Commerce technology trends.
University degree in marketing, business, e-Commerce or similar field.
Experience in team management.
Proficiency in online analytics (Google Analytics, Adobe Analytics or similar) and web optimization tools.
Fluent English.
Strongly results-driven with can-do approach.
Excellent written and verbal communication skills.
Experience in operating within a multinational matrix organization is preferable.