DIGITAL CONTENT SPECIALIST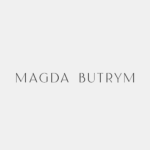 Magda Butrym is in search of an organized, proactive and highly dedicated
E-commerce Content Specialist
to join the Digital Commerce team. The E-commerce Content Specialist will contribute to the development and maintenance of the brand's website, digital tools suite as well as digital marketing activities. This position will require close cooperation with the Digital & E-commerce Manager as well as various stakeholders within the organization including the artistic and creative teams.
How you will contribute:
Monitor product stock and conduct regular digital product merchandising
Manage graphic and information content on the website
Assure brand's digital content is prepared for both mobile and desktop devices
Prepare regular newsletter campaigns
Support the preparation of materials for digital marketing campaigns
Prepare and control product directory
Monitor product stock and analyze E-commerce sales
Support the wholesale team with e-showroom management
Your skills and experience:
At least 1 year of previous experience in managing e-commerce/websites
At least basic knowledge of graphical design tools such as Adobe Photoshop
Excellent time-management and organizational skills
Great communication and teamwork skills
Very assertive personality with ability to work under pressure
Goal-oriented mindset
Understanding of Magda Butrym aesthetic
Positive attitude and flexible approach to work
Excellent teamwork skills
Proficiency in Polish & English
Good knowledge of Google Workspace tools
Knowledge of CMS systems is a strong plus
Why work with us:
Magda Butrym offers a great opportunity to become part of one of the fastest developing young high fashion brands. This role will allow you to contribute to the rapidly expanding digital department and work on building Magda Butrym's e-commerce and digital presence.
Magda Butrym champions a unique modern romantic approach to womenswear design.
This is a fantastic opportunity to become part of a dynamic team that offers possibilities to learn and grow.
Magda Butrym is committed to building a diverse workforce. We believe diversity in all its forms – gender, age, nationality, culture, religious beliefs and sexual orientation – enriches the workplace. It opens up opportunities for people to express their talent, both individually and collectively and it helps foster our ability to adapt to a changing world. As an Equal Opportunity Employer, we welcome and consider applications from all qualified candidates, regardless of their background.