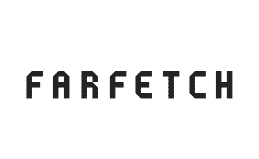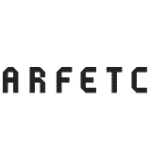 Strona WWW Farfetch
JUNIOR PROJECT COORDINATOR
FARFETCH
London, United Kingdom
About the department:
We're a creative family that works closely together to make sure our customers know every last detail about our products before purchasing. We have three primary teams – Styling, Photography, and Content – who make sure customers have an engaging, seamless and luxurious experience. We're focused on continuous improvements and like to encourage everyone to make the most of their talents and contribute ideas.
The role:
Farfetch Platform Solutions is a full-service agency providing end-to-end, multichannel e-commerce solutions exclusively for luxury fashion brands. Supporting the FPS Content Supervisor, the purpose of the Junior Project Coordinator is to help with project coordination, planning, reporting and the general smooth running of the FPS Content team.
This is a fully generalist role, with scope to be involved in all aspects of the work the brilliant FPS Content team does. Every day will provide a new opportunity and the workload will become increasingly varied as the FPS team expands its reach.
Flexibility, tenacity and a collaborative attitude are essential for this new role. You will be used to working in an environment which is fast-paced and deadline driven. Ideally this would have been within a creative agency role.
What you'll do:
Support the Content Supervisor in their planning and communication with stakeholders
Help monitor team productivity and SLAs
Liaise between the different FPS teams including Production, Tech and Commercial
Ensure team workflow processes are followed
Manage all administrative tasks such as PO processing, booking freelancers, updating Content Planner, exporting reports from timesheets
Help resolve IT and log-in issues
Suggest improvement initiatives for tools and processes
Other ad hoc tasks as required
The Ideal Candidate
Who you are:
Experience within luxury retail, with a sound knowledge of luxury fashion, designers and brands
Proven project management skills
Excellent organisational skills, you are intuitive and highly solution-oriented
Exceptional people and stakeholder management skills
Able to work under pressure and prioritise in a fast-paced environment
Proficient user of Excel
Thrive in an entrepreneurial environment
Highly self-motivated and passionate about the FPS brand and our clients