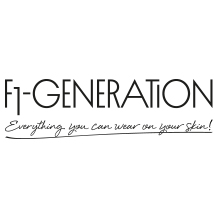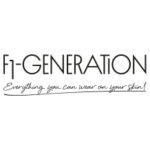 Strona WWW F1-Generation
F1-Generation is one of the leading fashion distributors of high-end designer lingerie, sleepwear, swimwear and socks in Europe. To name but a few of the brands in our portfolio: SPANX, Michael Kors, Karl Lagerfeld, Kate Spade, Stella McCartney and our own brand MuseARTa. We enjoy working with international luxury department stores such as KaDeWe, Galleries Lafayette, El Corte Inglés or Tsum, just as much as with the most innovative online stores like About You, Answear, Gomez, Eobuwie Modivo or Zalando.
Currently we have to fill the position (full-time) of a 
Business Development Manager (m/f/d)
location: Warsaw 
WE ARE OFFERING
remuneration at western European level,
a highly motivated, committed international team and personal coach for your development plan,
a broad spectrum of tasks in non-corporation modus
a fun work environment where everyone knows each other's
great brands around and great % shopping possibilities
trust, expertise, flexibility

 

team spirit and people who truly enjoy what they are doing

 

30 days, 6 weeks of payed holidays

 
YOUR TASKS 
acquisition of new customers and taking care of relationships with press,

 

customer service via mail and teams from our office in the heard of Warsaw,
taking care of our own web shop and marketplace development, 

 

maintaining article data and managing the stock in Poland,
ensuring fastest delivery and refunds with minimal delays,
maintaining contact with the brand managers and sales teams,

 

correspondence in English and Polish and (other Eastern European languages are welcome) both languages are a key requirement
YOUR BACKGROUND
a knack for fashion and art, being interested to speak about art and fashion, 

 

comfortable working under the pressure of a temporary high workload,
open to new challenges, inquisitive and curious,
good at organizing yourself, structuring and prioritizing your work, happy to work alone and flexible to assist your colleagues,
you are qualified you have completed a commercial apprenticeship or finished university,
you know how to work with Windows and MS Office and are really good at Excel
you have numerical skills,
you are familiar with Navision or you are ready to really learn the ropes of our ERP system,
you enjoy working in international team from Barcelona, Cologne, Warsaw to Moscow.
Does this describe you and are you ready to take on this challenge? Visit us at www.f1-generation.com. There you will find further information on our brand portfolio and our company background. We are looking forward to your complete digital application, including CV and references, your picture and an indication of your desired year salary gross and the earliest date on which you could start.
F1-Generation HR 
Recruitment for this role is open until the end of April 2021